Making the undruggable druggable
After decades of research by the global academic community, Quintrigen is on the road to reignite mutant p53 protein, putting it back to work. We are guided by an exceptional team of world-renowned scientists from the Weizmann Institute in Israel, backed by BioLeaders of Korea, and we are taking a new strategy to reignite p53's activity. By transforming it from mutant to normal again, we expect to impact the lives of millions of cancer patients worldwide.
Our Team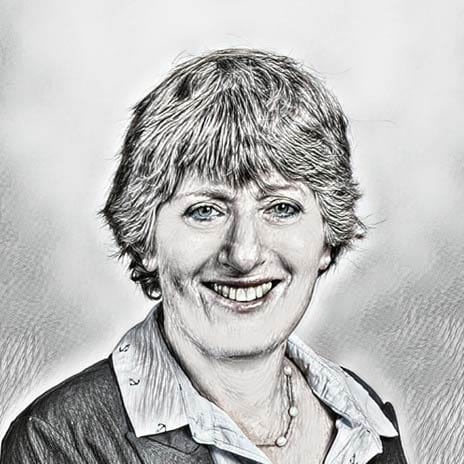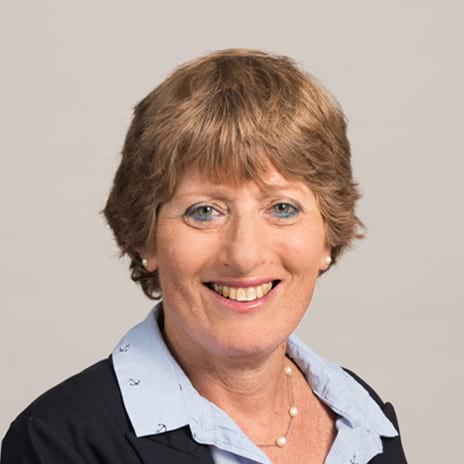 Orna Palgi, PhD
CEO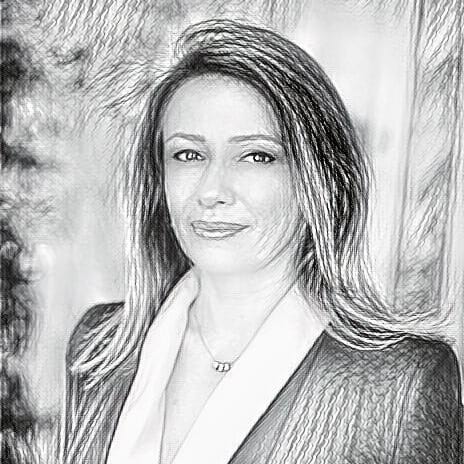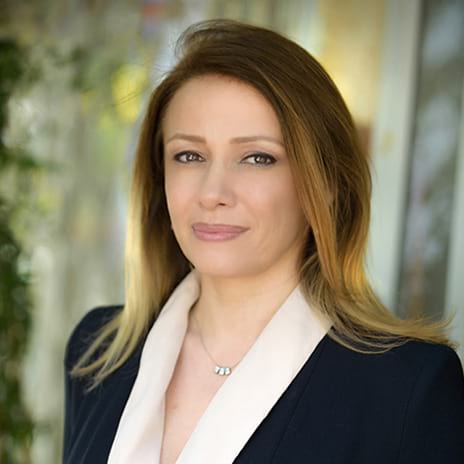 Anat Nursella, CPA
CFO
Orna Palgi, PhD
CEO
Orna is a seasoned pharmaceutical and biotechnology drug development executive and team leader, with over 20 years of experience at Teva Pharmaceutical Industries (Nasdaq and TASE: TEVA), Pharmos (Nasdaq: PARS), and OticPharma (Nasdaq: NVUS). In her last position at Teva, Dr. Palgi served as due diligence senior director supporting license-in of innovative potential drugs. Prior to that, Orna served as the CEO of OticPharma, a pharmaceutical start-up company in the field of Ear, Nose and Throat. Orna has a hands-on approach in all aspects of project management. Orna holds a PhD in Immunology from the Weizmann Institute in Israel.
Anat Nursella, CPA
CFO
Anat Nursella has over 14 years of broad experience in senior financial positions within public and private biotechnology companies, supporting fundraising, licensing, partnerships, M&A transactions, and post-transaction integration, with total value exceeding one billion USD. Prior to joining Quintrigen, Anat Nursella served as SVP and General Manager of Adicet Bio Israel Ltd., a fully owned subsidiary of Adicet Bio, Inc (Nasdaq:ACET). Adicet Bio is engaged in the design and development of cutting-edge allogeneic immunotherapies for cancer and other diseases based on Gamma Delta T cells. Anat is the former CFO of OticPharma Ltd (Nasdaq: NVUS), cCam Biotherapeutics Ltd (acquired by Merck), Keystone Heart Ltd (acquired by Venus Medtech), RDD Pharma Ltd, NasVax Ltd (TASE:NSVX), and Elutex Ltd (TASE: ELTX), Ms. Nursella holds an MA Law degree from Bar-Ilan University and a BA in Finance and Economics from the University of Haifa. She is a Certified Public Accountant in Israel.
Board of Directors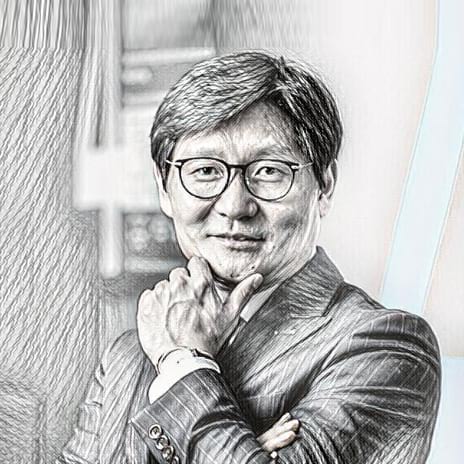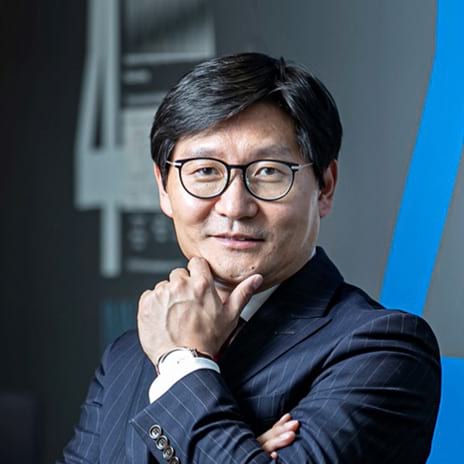 Park Young Chul (Andy Park)
Chairman of the Board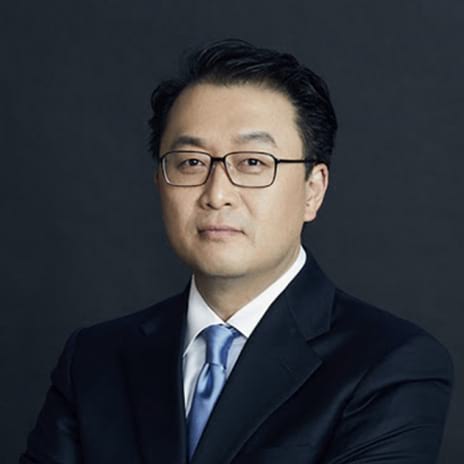 Bernard K. Ham
Board Member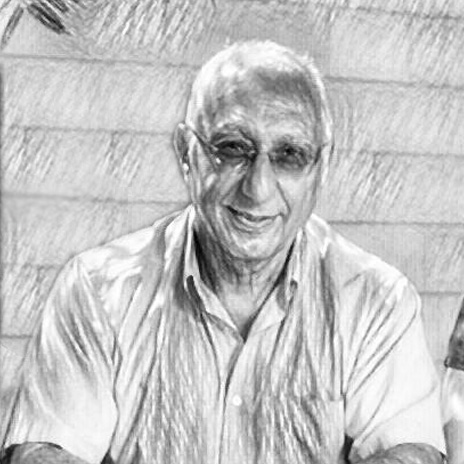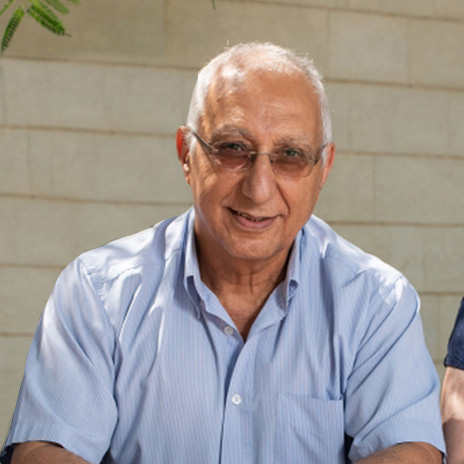 Eli Hazum, PhD, MBA
Board Member
Park Young Chul (Andy Park)
Chairman of the Board
Dr. Park Young Chul is both the current chairman of BioLeaders Group and the CEO of BioLeaders Corp. He holds a doctorate at the Department of Public Administration at Yonsei University Graduate School and completion of the Global Negotiation and Mediation Program (GNMP) at Seoul National University. He went on as the head of the overseas business division, directly under the CEO, at Daewoo Group and served as the representative of the Korean and Asian subsidiaries of Lion Bridge Inc. (listed on NASDAQ in the US) and SDL Inc. (listed on the London Stock Exchange, UK). He founded TCM Biosciences Inc.(Diagnostic company) which whom served as CEO and acquired BioLeaders Corp.(new drug development company), Next Bio Technology Co., Ltd.(Pharmaceutical company), and Natural F&P Corp.(Healthcare company) to grow into a global biomedical group. Externally, Dr. Park also assists his colleagues as Chairman of the Korea-America Business Leaders Forum (KABLF).
Bernard K. Ham
Board Member
Mr. Bernard Ham is a highly experienced US-licensed attorney who actively advises life sciences companies in technology transactions, regulatory compliance, and business development matters. Mr. Ham is a partner at Jipyong, a major law firm in Korea with multiple offices in Asia, currently focusing his law practice on representing Korean biopharma companies in their licensing and collaboration transactions and also serves as an outside advisor to a number of biopharma companies in their business development matters. Mr. Ham was previously with large international law firms in their healthcare and pharmaceutical practices, and in addition, was previously a senior executive at Seegene, a global molecular diagnostics company, overseeing the company's corporate strategy and business development functions.
Eli Hazum, PhD, MBA
Board Member
Dr. Eli Hazum, whose PhD from the Weizmann Institute was awarded based on research in the field of hormone biochemistry, is the author of more than 100 scientific publications and patents in various areas of drug development. He has served as a board member and consultant to diverse biotechnology companies, sharing the wisdom gained in many professional positions, from partner and CSO at Medica Venture Partners for 24 years to his current position as CEO of PainReform Ltd. (a phase III company). As CEO, Dr. Hazum led the acquisition of Ester Neurosciences by Amarin Corporation and Collgard Biopharma by Halotherapeutics. At GlaxoSmithKline (at Research Triangle Park, North Carolina), he was Head of the Department of Metabolic Diseases and a member of the Corporate Committee for New Technology Identification. He has also held various executive research and development positions at Biotechnology General Corp. (Ferring) in Israel, and at Peptor Ltd. Dr. Hazum gives back to his alma mater as Head of IDEA at the Weizmann Institute.
Our partners on this journey:
The Weizmann Institute of Science
The Weizmann Institute of Science is a public research university in Rehovot, Israel, established in 1934, 14 years before the State of Israel. It differs from other Israeli universities in that it offers only graduate and postgraduate degrees in the natural and exact sciences.
It is a multidisciplinary research center, with around 3,800 scientists, postdoctoral fellows, Ph.D. and M.Sc. students, and scientific, technical, and administrative staff working at the institute. As of 2019, 6 Nobel laureates and 3 Turing Award winners have been associated with the Weizmann Institute of Science.
Visit Website
Our partners on this journey:
BioLeaders Korea
BioLeaders Corporation is a Korea-based company primarily engaged in the research and development of bio technology and biopharmaceuticals. The Company operates its businesses through three segments: bio new medicine segment, bio materials segment and virus research segment. Its bio new medicine segment is engaged in the research and development of human papillomavirus (HPV) treatment vaccines. Its bio materials segment is engaged in the provision of poly-gamma glutamate used for medicine materials. The Company also provides cosmetics.
Visit Website

The successful commercialization of the pCAP peptide will provide every cancer patient with dreams and hopes of complete recovery.
BioLeaders